http://www.balloonbrilliance.com.au/sculptures
Balloon Brilliance has been providing balloon decor sculptures within the Canberra and Queanbeyan region since 2001. Balloon Brilliance is located in Garran, Canberra and it is our aim to provide fantastic customer service and our attention to detail is a priority.
Sculptured balloon decor is usually theme related. Air filled balloon decor sculpture columns at the entrance of a shop will definitely draw the attention of passing people and customers. Your store will stay in the minds of those who have seen the eye catching balloon decor sculptures.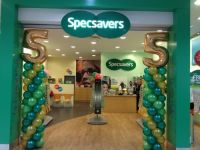 What better way to invite guests into a celebration than through a balloon decor sculpture castle entrance? Im sure the students and guests at ADFA felt wonderful as they entered the balloon decor ADFA castle.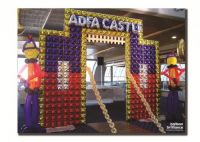 Balloon sculptures such as our stars of success sculptures are used to draw attention to the stage area.
***
Balloon decor sculptures around the room allow you to extend your theme. A balloon decor cherry tree works beautifully for a spring theme or a garden theme. Using green balloons with an agate print added interest to this balloon decor sculpture design. A technique called the tack weave in the sculptured balloon decor tree trunk provided lots of interest and WOW Factor. At Balloon Brilliance we like to make balloon sculptures that are out of the ordinary and totally themed to your party, launch, or corporate event.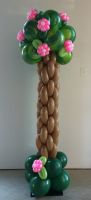 A balloon decor guitar sculpture sets a musical theme to an event or celebration. Embellishing the balloon decor sculptured guitar made from balloons with a flower and a butterfly adds some fun to a spring musical event.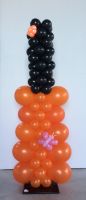 A balloon decor musical trebble cleff balloon sculpture is perfect for any type of musical party, celebration, corporate event, launch or musical concert and can be made in a colour of party balloons to suit your theme.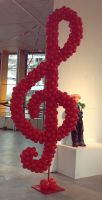 Palm tree balloon decor sculptures and a seahorse balloon decor sculpture can be made in fun, bright radiant colours or traditional colours. Our palm tree and seahorse balloon decor sculptures stand over 2meters tall and give great presence to an event.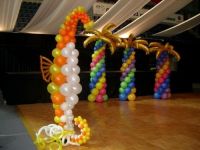 The staff at Balloon Brilliance love making Santa Claus Balloon decor sculptures. Our Santa balloon decor sculpture can be made in the traditional red and white colours or we can use your corporate colours to make a balloon decor Santa Claus sculpture.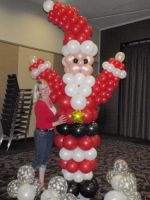 Balloon Brilliance has enjoyed making a balloon decor sculpture for Anglicare and their Youth Education Program. They balloon decor sculpture in the shape of a thumb is the logo for the Youth Education Program.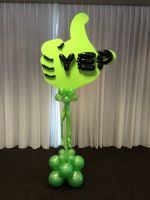 Latex balloons latex are made from 100% natural latex, not foil or plastic so they are biodegradable.